Location: New York, NY
Project Scope: Blast Mitigation Design for blast resistant window systems.
Details
Those two buildings to the right are the "West Vent Structures". One of them houses the new vent for the south (in bound) PATH tubes. (The out bound vent is inside Tower One.)
So the view of the vent structures from the west will soon be hidden by big trees lining West Street. Beyond serving a very necessary purpose for the infrastructure of the entire WTC site, the vent buildings will act as a noise buffer, minimizing sounds of traffic for the plaza area to the south and west of the pools.
The rest of the two structures is taken up by vent shafts for the memorial and museum as well as elevators, one for freight, and emergency egress stairs and some other things.
The main freight elevators and loading dock are in the south west corner and are completely underground.
So a neat little fact about the vent shafts in the "West Vent Structures". They will also collect any rain that falls into them for use in the pools, watering the trees and landscape etc.. Most of the rain that falls on the WTC site will be stored and reused.
Memorial and Museum Update
Completion of the freight elevator within the North Vent Structure has enabled the north hoist to be removed, because the removal of the north hoist has facilitated the acceleration of the construction of the Memorial Plaza finishes in the area west of the North Fountain.
Structural steel erection for the Memorial pavilion building was completed in Dec. 2010. Secondary steel and also cladding installation now active.
 Soil installation and tree planting underway in phases through 2011. More than 100 trees now on site.
Finishing work on memorial reflecting pools and waterfalls.
Preparing for cladding installation on new West Vent Structures to begin May 2011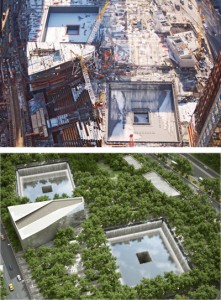 Also In The News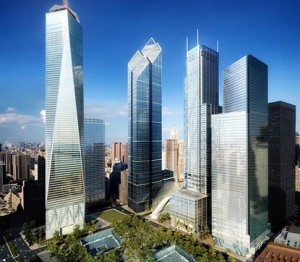 So Contact Us:
JEI Structural Engineering Office
11108 N. Oak Traffic Way, Suite 208
Kansas City, MO 64155
Phone & Fax
Ph 816-734-8345
Fx 816-734-7013
Info [at] JEIstructural.com
blast resistant window systems