Arizona Memorial Visitors Center
Location:Pearl Harbor, HI
Project Scope: Blast Engineering Design of Window Systems 
Details
One of Hawaii's most visited military historical sites is getting a facelift.
Preliminary construction has begun on a new 17,750 square-foot USS Arizona Memorial visitor center at Pearl Harbor. The $58 million project includes other additions and also landscaping changes to the visitor center grounds.
Octagonal shaped pillars, or piles—each 125 to 200 feet long and 16.5 inches around—will be driven into the ground to serve as the foundation for buildings and other structures.
The new facility doesn't speak to the memorial architecturally, except in one shocking way. On Preis' memorial, there is a stylized "tree of life" motif cast as perforations into the far end of the structure, flooding sunlight onto the wall bearing the 1,102 names of theArizona's dead, still entombed in the wreck.
The new facility reproduces this design in a monolith right on the visitor center grounds, so it's now one of thefirst things you see. This is like telling someone the end of a movie they are about to see.
America's entry in mankind's biggest conflagration in history began on this spot. So to tell that story architecturally we got … beige. The site seems to call for something more.
* The area has also been renamed the World War II Valor in the Pacific National Monument, embracing the memorials for the USS Utah—also still wrecked in the harbor—and the USS Oklahoma.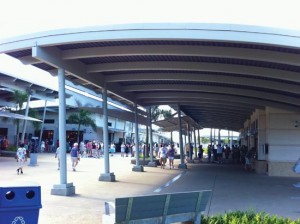 In The News
So Contact Us:
JEI Structural Engineering Office
11108 N. Oak Traffic Way, Suite 208
Kansas City, MO 64155
Phone & Fax
Ph 816-734-8345
Fx 816-734-7013
Info [at] JEIstructural.com
We also offer free estimates!
Blast Engineering