Hogle Zoo Arctic Exhibit
February 10, 2015
Location: Salt Lake City, UT
Project Scope: Underwater Viewing, Underwater Windows, Aquarium Glass Design
Details
As envisioned, the arctic exhibit will offer visitors "nose-to-nose" encounters with several polar bears, which have not been a part of the Hogle menagerie since 2003, when the zoo's last polar bear, Andy, died after ingesting a fleece glove. The glove had apparently been thrown or dropped into the bear's exhibit by a visitor.
The four-acre project "will depict the Arctic's physical, cultural and social landscapes, and dramatically illustrate how humans impact the region," according to a news release issued Monday by the zoo. The project is a "priority component" of the zoo's master plan, which also includes a new animal hospital for which the zoo announced a $1.5 million donation from the Utah-based ALSAM Foundation last month.
Also see some cool videos of polar bears attacking glass at our blog.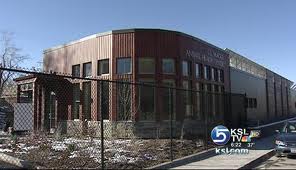 Also In The News
So Contact Us:
JEI Structural Engineering Office
11108 N. Oak Traffic Way, Suite 208
Kansas City, MO 64155
Phone & Fax
Ph 816-734-8345
Fx 816-734-7013
Info [at] JEIstructural.com
We also give free estimates!
Underwater Viewing