TowneBank Harbour View Banking Center
February 26, 2015
Location: Suffolk, VA
Project Scope: Curtain wall design, glass wall design 
Details
When completed, the 4,300-square-foot office building will hold more than 200 people.
The training center will be about 1,700 square feet and will be used to host different kinds of training and business development meetings.
TowneBank currently has a small space in which they can hold meetings, but the new facility will hold more people.
The center will seat about 300 people theater-style and 200 in a dinner setting.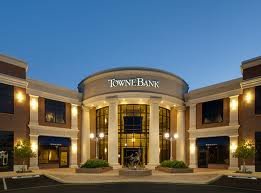 In The News
Contact Us:
JEI Structural Engineering Office
11108 N. Oak Traffic Way, Suite 208
Kansas City, MO 64155
Phone & Fax
Ph 816-734-8345
Fx 816-734-7013
Info [at] JEIstructural.com