St. Louis Cardinals Ballpark Village
February 10, 2015
Location: St. Louis, MO
Project  Scope: Curtain wall engineering and storefront engineers

Details
So Ballpark Village is a mixed-use retail, entertainment, office and residential district being developed in partnership by the St. Louis Cardinals and the Cordish Companies. Spanning seven city blocks on the 10-acre site just north of Busch Stadium. Ballpark Village will be the country's first fully integrated mixed-use development designed to deliver the excitement and energy of the game day experience to a new neighborhood outside the stadium walls.
So at the heart of Ballpark Village will be a central gathering place and plaza known as the Ballpark Village Live! marketplace Entertainment Plaza. Ballpark Village Live! will feature a world class audio-video presentation including a 40-foot diagonal. LED screen above a stage. Also Providing St. Louis sports fans with the best sports viewing experiences in the country and also enhancing live events with immersive audio and video.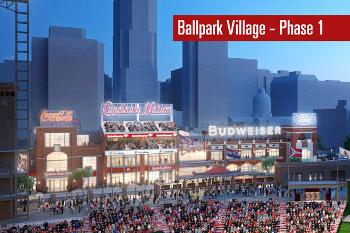 Also In the News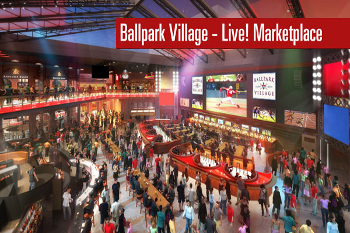 So Contact Us
Stewart Jeske, P.E.
JEI Structural Engineering
11108 N. Oak Trafficway, Suite 208
Kansas City, Mo 64155
816-734-8345
info [at] JEIstructural.com
We also give free estimates!