Jack Trice Stadium – Iowa State University (South Endzone Renovation)
Location:  Ames, Iowa (IA)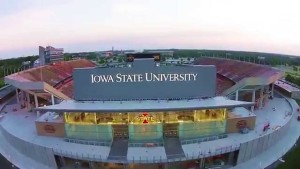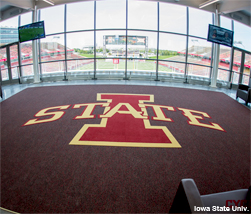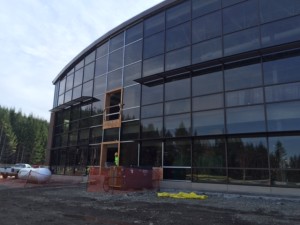 Project Scope:   
Curtain wall engineering of end zone glass and glazing renovation.
Details
The south snd zone is part of a $60 million project that, when finished, will provide a better primary entrance to the university.  The upper club has glass windows looking out to the stadium.
When it's complete, Iowa State will boast the third-largest stadium in the Big 12, with a capacity of roughly 61,000. So the Cyclones are hopeful an enclosed stadium and added capacity will enhance their home-field advantage.
In The News
ESPN
http://espn.go.com/blog/big12/post/_/id/100701/jack-trice-stadium-renovation-on-track-for-iowa-state-opener
SportsBusiness
http://www.sportsbusinessdaily.com/Daily/Issues/2015/08/27/Facilities/Iowa-St.aspx
So Contact Us: 
JEI Structural Engineering
Curtain wall, glass & glazing systems, storefront and also aluminum metal panel engineer.
P.E. licenses across the United States.
Ph 816-505-0987
Info [at] JEIstructural.com
We also give free quotes!
JEI Structural Engineering believes in providing the highest quality, and also lowest cost services in the glass and glazing industry.
So we choose our battles, as your advocate; working hard to balance practical time and material constraints with safety, code adherence and also liability concerns. We also enjoy long term relationships glazing contractors and manufactures who value excellence.