UNMC Truhlsen Eye Institute
February 10, 2015
Location: Omaha, NE
Project Scope: Glazing engineer for exterior storefront and curtain wall glazing system.
Details
So construction on the Truhlsen Eye Institute is set to begin next year. With completion tentatively set for late 2012. The total cost of the project is $30 million and will be completed in two phases. The first phase will be a 47,000-square-foot-building housing clinical services, clinical research, diagnostic and educational facilities.
At 54,500 square feet, the Stanley M. Truhlsen Eye Institute is Nebraska's newest home for state-of-the-art eye care is more than three times larger than before. With three stories and more than 50 exam rooms. You'll be amazed at the changes before you walk in the door. Inside, you'll find clinical space for more than 11 eye-related subspecialties, a new and expanded optical shop, surgical suites and and the Carl Camras Center for Innovative Clinical Trials in Ophthalmology.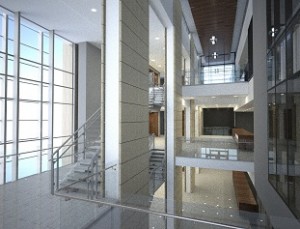 Also In The News
So Contact Us:
JEI Structural Engineering Office
11108 N. Oak Traffic Way, Suite 208
Kansas City, MO 64155
Phone & Fax
Ph 816-734-8345
Fx 816-734-7013
Info [at] JEIstructural.com
We also give free estimates!