Zion Crossroads Health Clinic
February 10, 2015
Location: Zion Crossroads, CA
Project Scope: Aluminium Composite Panels
Details
So UVA Physicians Group on this 46,000 square foot facility scheduled for completion in late 2012. Phase 1 of this project involves construction of a two story ambulatory healthcare shell and core building. Phase 2 will provide multi-tenant medical facilities for a general practice clinic, radiology/imaging and also an outpatient surgery center located on the top floor.
So the architectural challenge was to provide a regional interpretation of a quality outpatient care facility. The building exterior blends the use of modern materials such as brick, metal panels and curtainwall glazing with classical proportions. An inviting entrance is achieved through a cantilevered walk-way canopy and also main plaza gathering area. So the regional context is reflected in the nature inspired color palette used in the lobby and tenant spaces to provide a calming environment for patients.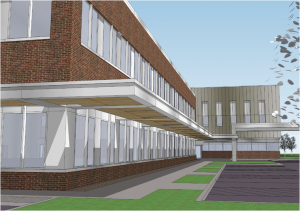 Also In The News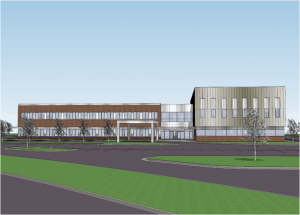 So Contact Us:
JEI Structural Engineering Office
11108 N. Oak Traffic Way, Suite 208
Kansas City, MO 64155
Phone & Fax
Ph 816-734-8345
Fx 816-734-7013
Info [at] JEIstructural.com
We also give free estimates!
Aluminium Composite Panels