Facade Design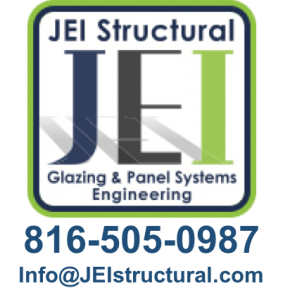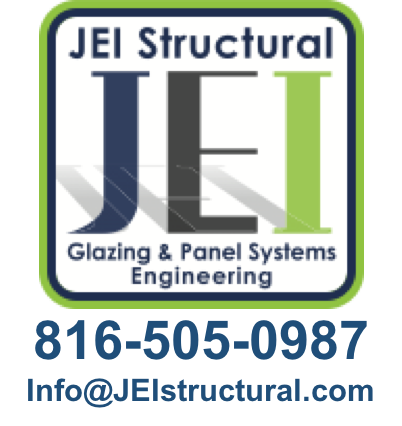 Stewart Jeske, P.E. is serves as a facade design engineer.  Stewart Jeske, P.E. has accumulated 30 years structural engineering experience.    In addition, JEI Structural Engineer serves glazing contractors, architects, manufactures inside the glass and glazing industry.
Façade design is one of the largest elements in aesthetic and technical performance of a building. Consequently, few professionals have experience in the glass and glazing industry. As a result, façade Design is the art and science of resolving aesthetic, environmental and structural issues to achieve the effective enclosure of buildings.
JEI Structural Engineering is an industry leader in façade design.  Therefore, JEI is dedicated to a building industry niche. Opposite, structural engineers that operate within technical divisions of façade manufacturing companies. Glazing contractors and glass manufactures outsource façade design to get a higher level of service at a lower cost.
Facade Design Engineers
Generally, façade engineers work with the design team as consultants. Teams include architects, building owners, glazing estimators, glazing project managers and general contractors.
Most important, façade engineers must consider all aspects of design.  Including, certification, fabrication and installation of the building facades with regards to the adherence to changing regulations and codes, performance of materials, aesthetic appearance, structural behavior, safety and serviceability, security, maintenance and build ability. Aluminum design experience pays off.  It's rarely taught in colleges and universities in the United States.  Skills needed include, thermal dynamics, heat transfer, the behavior of materials, manufacturing methodologies, and structural engineering.
Facade Design Skills
In conclusion, the specialist skills necessary in this niche sector have surpassed the capabilities of architects, structural architectural engineers and mechanical engineers.  As a result, facade design today includes more complexity.  Furthermore, the introduction of Building Information Modeling (BIM), anti-terrorism protection regulations and large span glass and other technological advancements have increased the need for highly experienced glass facade design engineers.
Building façade design is one of the most expensive and potentially the highest risk element of any major project.  Consequently, building facades have the greatest level of failure of any part of a building. Also, environmental and energy performance needs are greater than any other element of a building. As a result, façade engineering has become a science in its own right. Finding the right structural engineering partner with experience and expertise is an important decision for any project manager.
JEI Structural Engineering strives to educate the glazing contractor, curtain wall fabricator or curtain wall manufacture, architect, and client. Using great communication skills, videos, blogs and social networking posts, we p
Give us a call for all your façade design needs.
Facade Engineering *  Curtain Wall Engineer * Glass Storefront Design * Animal Exhibit Design
* Window Design * Blast Hazard Mitigation Engineer