Curtain Wall Engineering
JEI Structural Engineering is a team of curtain wall engineers working on stick build and unitized systems.   We are the preferred engineering company. Serving glazing contractors and also manufactures.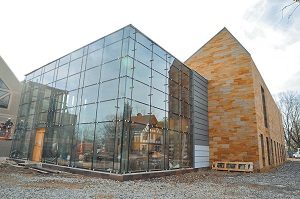 FAST * CLEAR * FRIENDLY * RIGHT
We're your advocate for:
Curtain Wall Details
Curtain Wall Design
Curtain Wall Companies
Curtain Wall Design Engineer
Curtain Wall Consultants
Curtain Wall Detail Drawing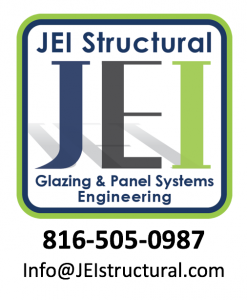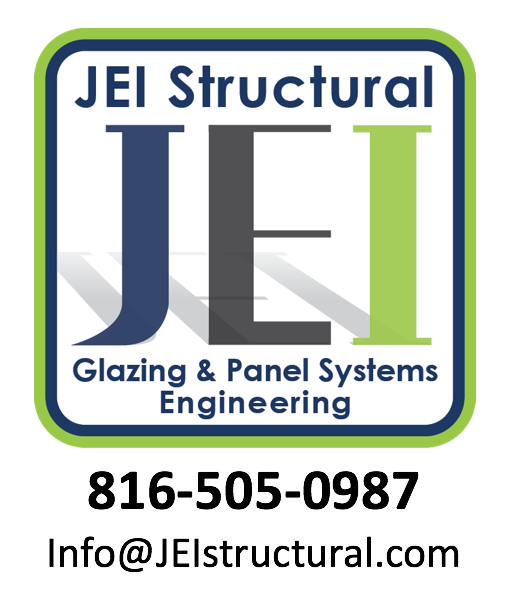 Contact us today!
JEI Structural Engineers are curtain wall engineering experts.
Glass Curtain Wall Engineers
Description: Glass curtain walls are emerging in exterior and interior building design.   
So a curtain wall is defined as thin. Usually aluminum-framed wall. Also Containing in-fills of glass, metal panel, or thin stone and the framing is attached to the building structure. And does not carry the floor or roof loads of the building. So the wind and gravity loads of the curtain wall. Are transferred to the building structure. Typically at the floor line. Aluminum framed wall systems date back to the 1930's, and developed rapidly after World War II when the supply of aluminum became available for non-military use.
Curtain Wall Engineering
So curtain wall systems range from manufacturer's standard catalog systems to specialized custom walls. Custom walls become cost competitive with standard systems as the wall area increases. This section incorporates comments about standard. And custom systems so it is recommended that consultants be hired. With an expertise in custom curtain wall design for projects that incorporate these systems.
JEI is focused solely in the glass and glazing industry. And so our engineers are experts in the latest code requirements and industry challenges.   Also read our blog for helpful industry insider information.
So our goal is to be an extension of your business.   So think of us as your own engineering department!
Curtain Wall Plan
JEI Structural Engineering believes in providing the highest quality, and also lowest cost services in the glass and glazing industry.
So we choose our battles, as your advocate, we are always working hard to balance practical time and material constraints with safety, code adherence and liability concerns. We also enjoy long term relationships glazing contractors and manufactures who value excellence.
We are also experts in curtain wall engineering, storefront engineering, zoo exhibit underwater glass enclosure design, skylight engineering & design, glass railing engineering, glass floor design, all glass design, aluminum metal panel engineering.   All glass and metal panel engineering.
So contact us today for curtain wall engineering projects!
We also offer free estimates so send us a message and let us get started!