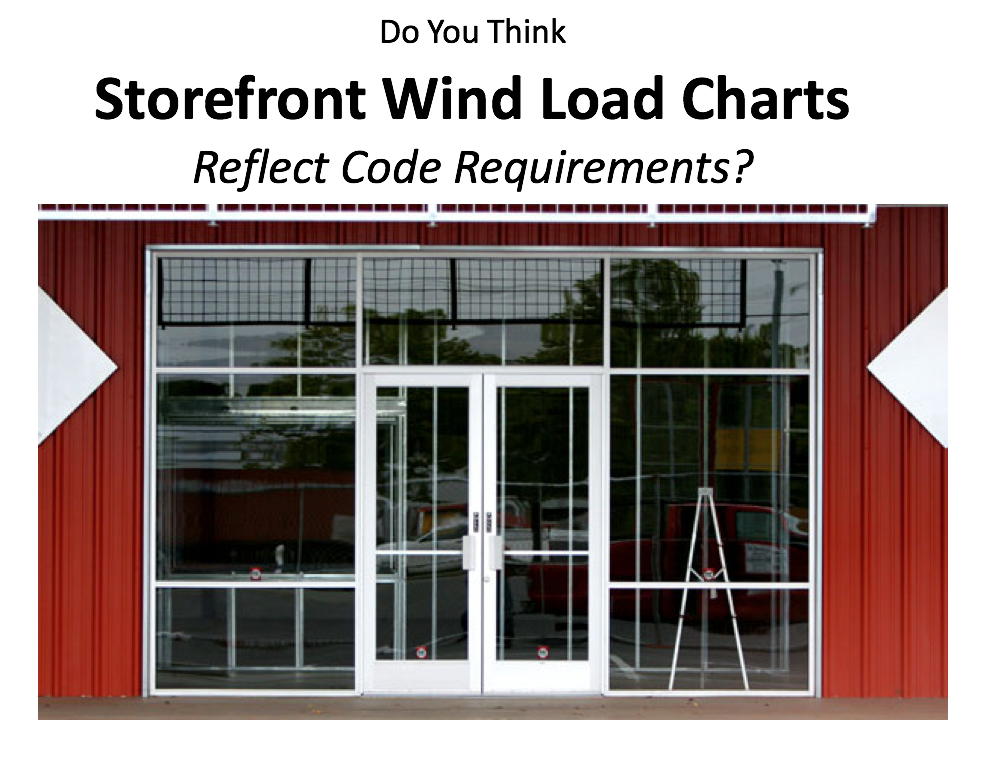 Manufacturer Storefront Wind Load
Manufacturer storefront wind load charts as produced by storefront manufactures are used by glazing contractors and sales reps for size and spacing during the pricing and planning stages of glazing projects.   In the past this has not been much of a problem because typical AE specifications has not required delegated design for storefront.  The specifications have evolved over the recent past from relying on ASTM E330 testing to now almost 100% of the time requiring delegated design calculations to be submitted.
Are manufacturer storefront wind load charts accurate for code requirements?
The problem:  The wind load charts produced by manufacturers do not adequately account for buckling modes of open shape aluminum design required by current building codes.  This leads inevitably to a disconnect from estimating and planning to the later stages when delegated design structural calculations must be done.
Should manufacture charts be updated to reflect current code requirements for buckling modes?
What do you think?
Related Articles:  Benefits of Pre-Engineering Storefront