Building Enclosure Council (BEC-KC)
Building Enclosure Council Glass and Glazing for Architects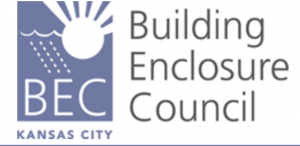 The Building Enclosure Council of Kansas City is pleased to announce our next session on May 24th.  We will be gathering at 6pm with the presentation shortly afterwards.  Please note that the session will be located at The Center for Architecture and Design at 1801 McGee on the first level.
Our guest speaker will be Matt Gorny of JEI Structural Engineering.

The session will focus on: "Glass and Glazing for Architects."
This session will focus on glass design issues and applications and glazing support conditions.
Matthew Gorny, EI is a glass and glazing engineering expert at JEI Structural Engineering.  He works exclusively in the industry, managing and completing design calculations on four to six projects at a time, located around the United States and internationally.    Matt works directly with glazing contractors, manufactures and architects to provide design calculation packages, collaboration and consulting.   Matt is a graduate of the University of Nebraska, with a Bachelor's of science in architectural engineering (BSAE), then masters in architectural engineering (MAE).
The Session is open to all trades and professions related to building design, construction, maintenance and property management.
Please RSVP by no later than noon on May, 22nd at the following link:
https://bec—kansas-city.ticketleap.com/bec-kc-may-2017/